The most comprehensive package of practical data and a vast future outlook on where the CX market is going and how top companies are putting their customers at the heart of their strategy in the future.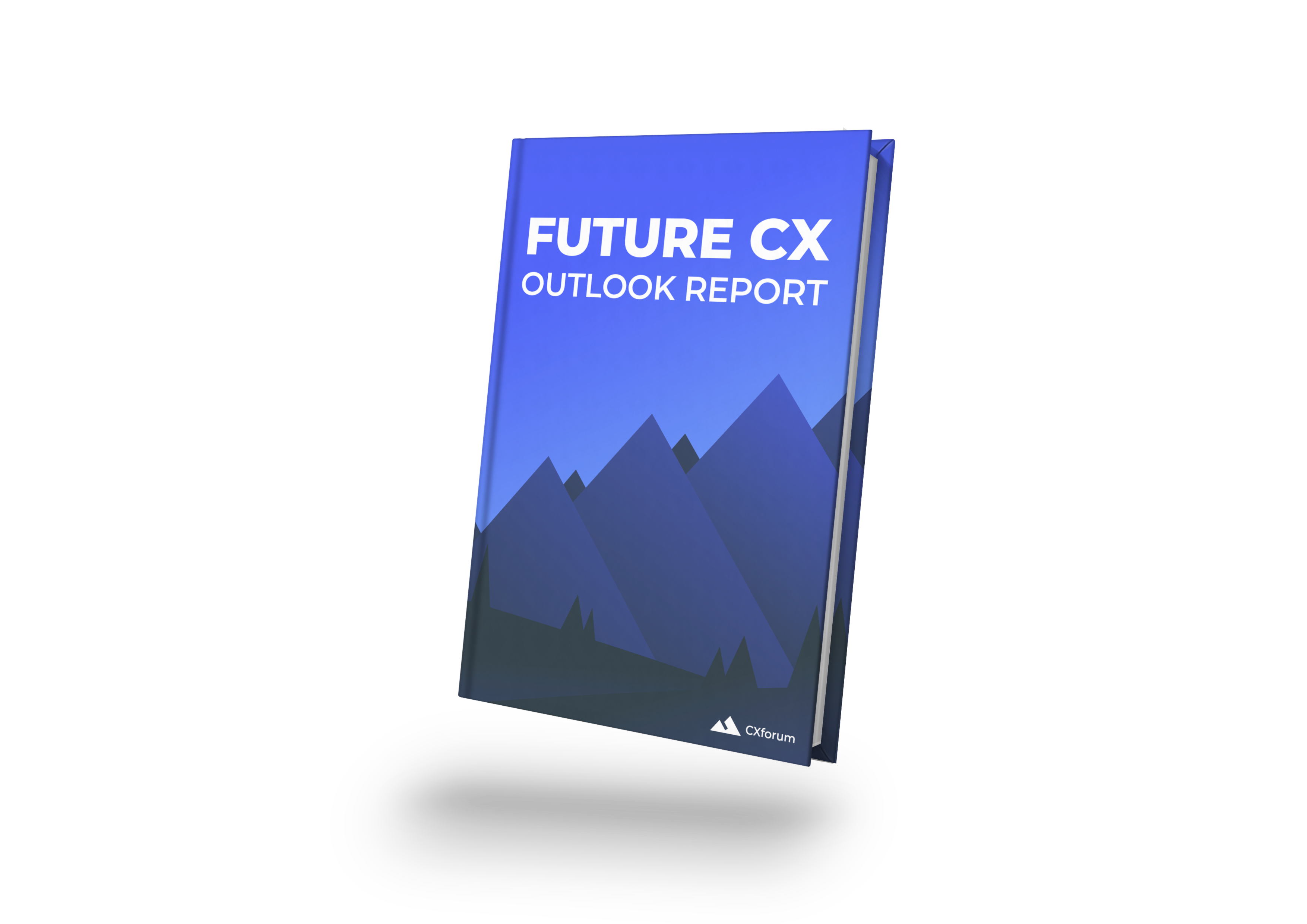 Why we created this report?
During the year 2020, we witnessed big changes in human behavior. Perhaps the biggest that human history has ever seen. Due to this, businesses all around the world are working hard to understand the new behavior patterns and expectations of their customers. Today, more companies than ever before are focusing on measuring and improving their customer experience.
We've created this report to help you learn:
– How CX and marketing professionals all around the world are managing their CX programs
– Where the CX industry is heading
– How your CX program compares to CX top performers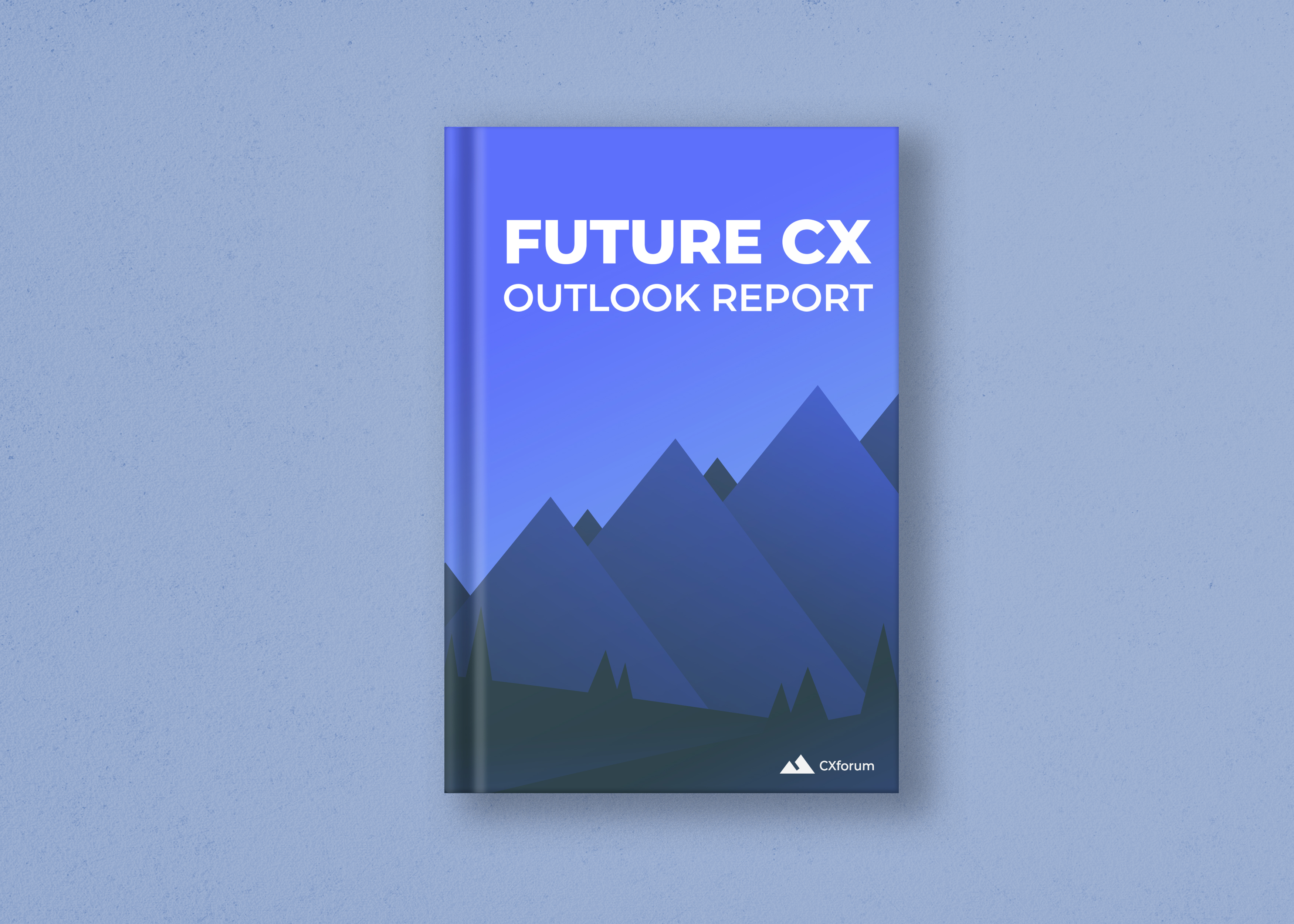 We consulted almost 500 marketing and CX professionals globally with the following profile: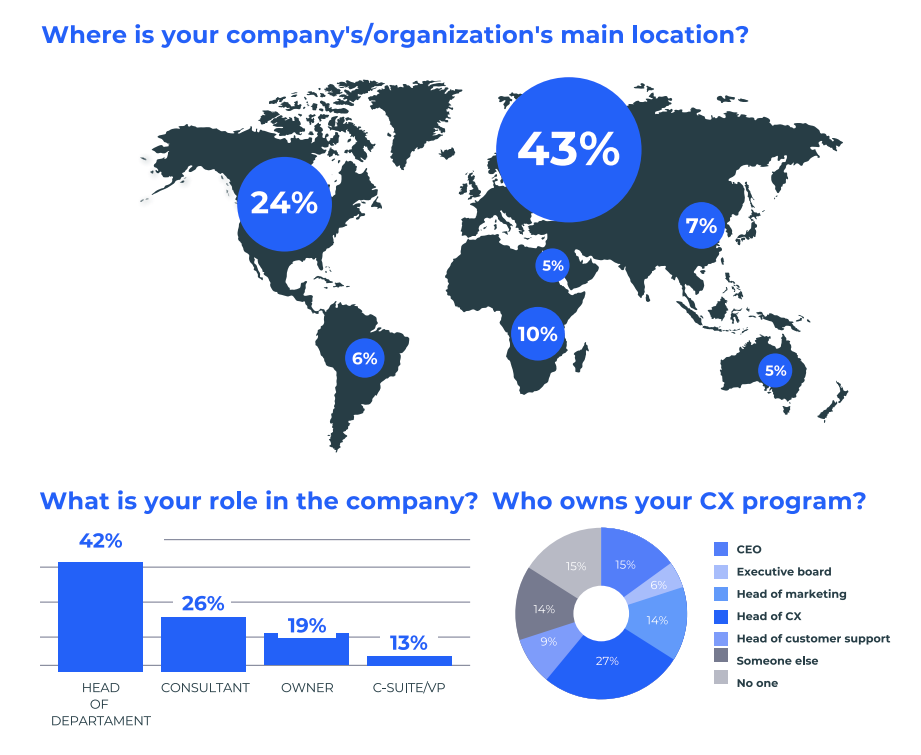 What are the biggest challenges and opportunities in CX in 2021?
How are top performers taking action on CX data?
Where do winners invest their money?
Which KPIs are CX top performers measuring?
What are the future CX trends that top performers are already following?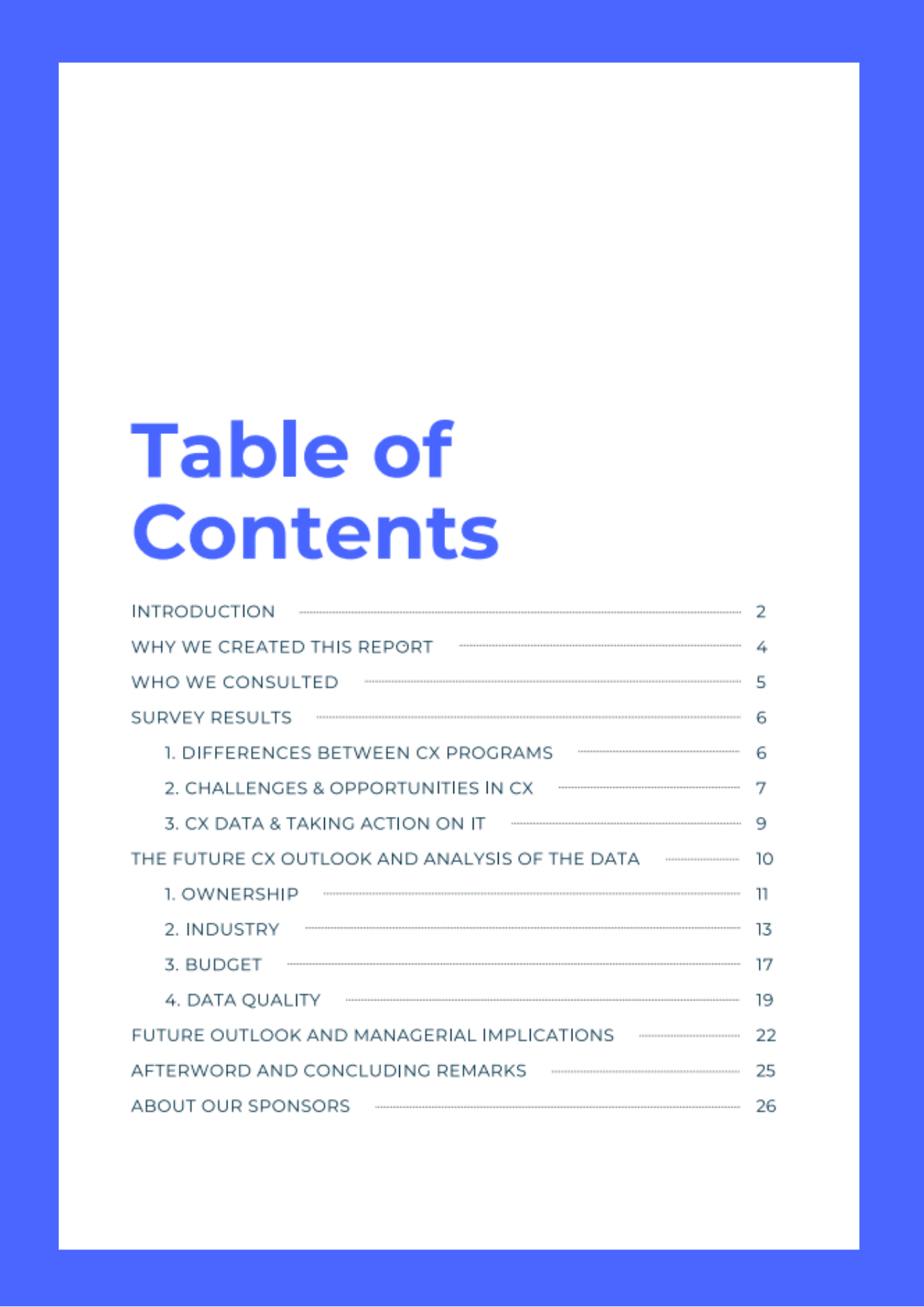 Would you like to get a sneak peek into the report?
The main writer and analyst of the report, CX Professional and Head Coach of CX Academy, Jaakko Männistö is presenting the report via the webinar below. Take a look!
Write us and ask for more information about the report
The Future CX Outlook Report helps you
Learn the future trends of CX
Compare with CX top performers
Compare with industry peers
Learn how to improve your CX program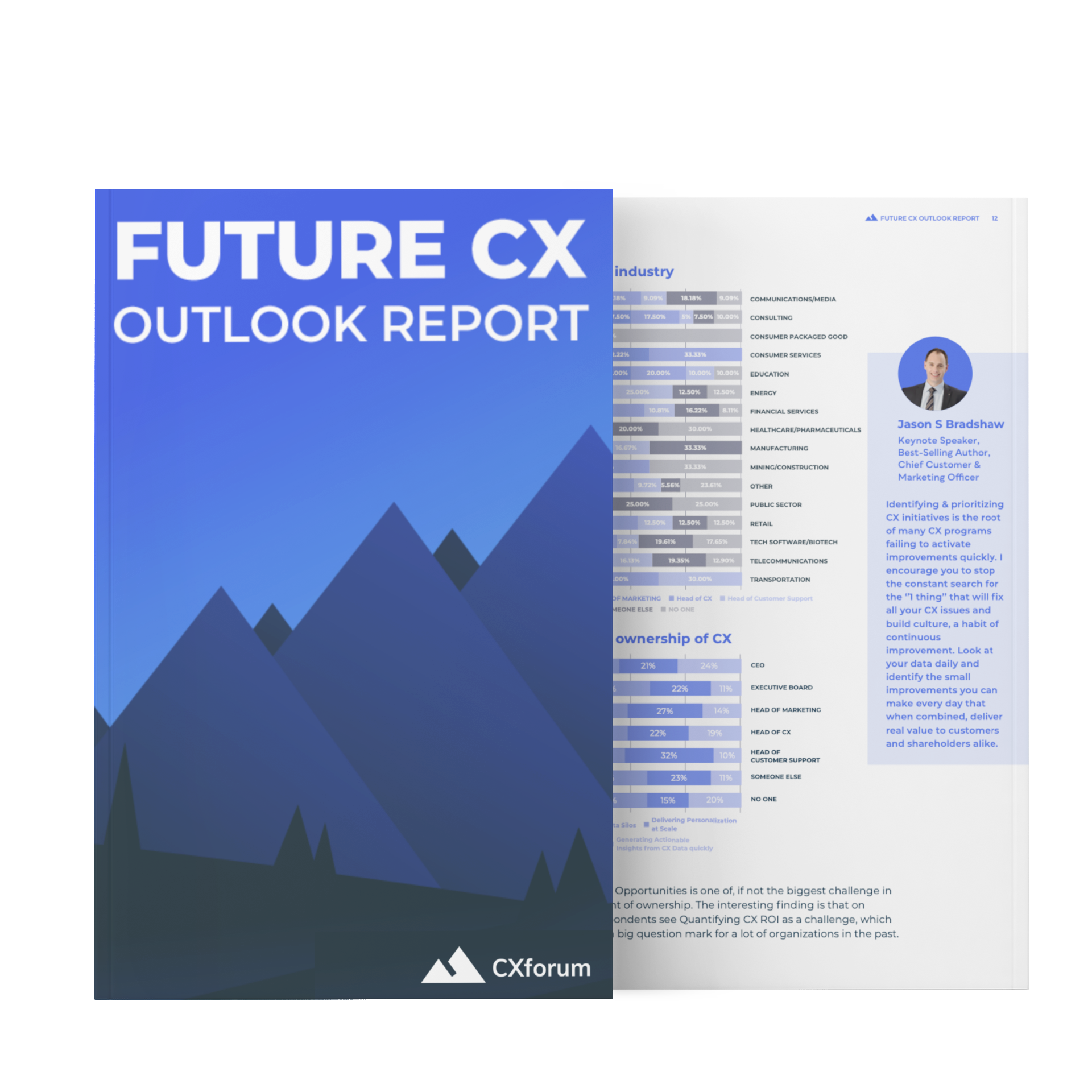 Buy the report now and stay ahead of your competition
Payment method is chosen in the next step.