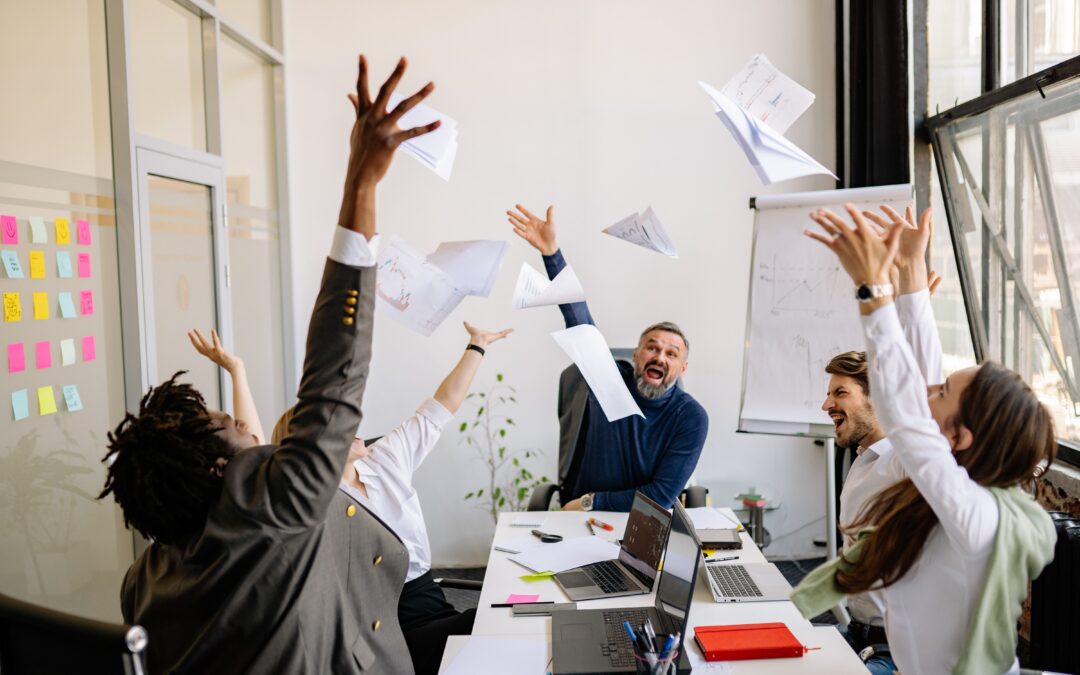 Recording now available!
>> Enjoy the recording of the webinar here
Reputation's CX Strategy Director, Chris Sparling will look at where CX sits in 2021's ever-evolving world. How can businesses of all sizes use the omnichannel feedback of their customers, from both structured and unstructured sources, to improve their operations and turn these improvements into directly attributable revenue?
And what are the other reasons why businesses would want to do this? The experiences of your customers can also be used to attract new customers and help to showcase your brand online; Chris will also cover how brands can truly understand the insight behind the feedback, and use that insight to attract new customers to continue growth, and look into some of the common challenges when it comes to monetising feedback.
Join us on September 22nd to learn about the connection between your customer feedback and your business reputation, and how CX leaders turn this customer feedback into attributable revenue.
This webinar is brought to you by CXforum partners Reputation, Carepage and Feedbackly.
>> Enjoy the recording of the webinar here
In this webinar you will learn:
How to optimise your reputation and online presence
How to leverage customer feedback to increase revenue
How to manage customer feedback and CX at scale
How to truly understand the insight behind the feedback
Challenges with monetising feedback and some tips on how to make it happen
Date: Wednesday, September 22nd
Time: 9 AM EST (UTC -4)/4 PM EEST (UTC +3)
Running time: 45 min
PS! No worries if you are not able to attend in real-time. Register now and we'll send a recording afterward!
>> Enjoy the recording of the webinar here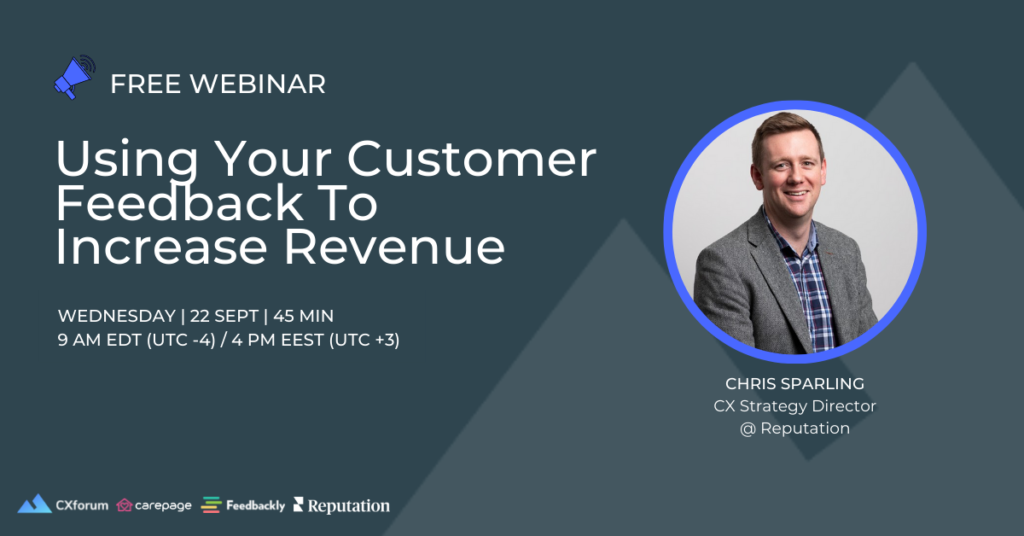 About the speakers:
Chris Sparling, CX Strategy Director at Reputation
Chris Sparling is a 15-year veteran of the Customer Experience sector. Chris gets the most satisfaction from helping others find solutions that make them more successful, and situations where he can apply his skills to many situations. Chris has extensive experience within Retail, Hospitality, Automotive, Travel, Call Centres, and Digital/Technology sectors, in a range of businesses. Some of Chris' key strengths and experience lie within CX strategic planning, CX program design, strategic relationship building, storytelling through data insights, sales pitching, SaaS, client relations and big data. His last role was at InMoment where he held a number of roles across a 10-year stint with the business. In his current role, Chris works with Reputation as their CX Strategy Director, and has been with the Silicon Valley-headquartered business since September 2020. He lives in Derbyshire, the UK with his wife and two daughters.
This webinar was live on September 22nd, 2021. We are happy to see the interest in the topic was big. Huge thanks to all the registrants and participants!
Enjoy the free replay: