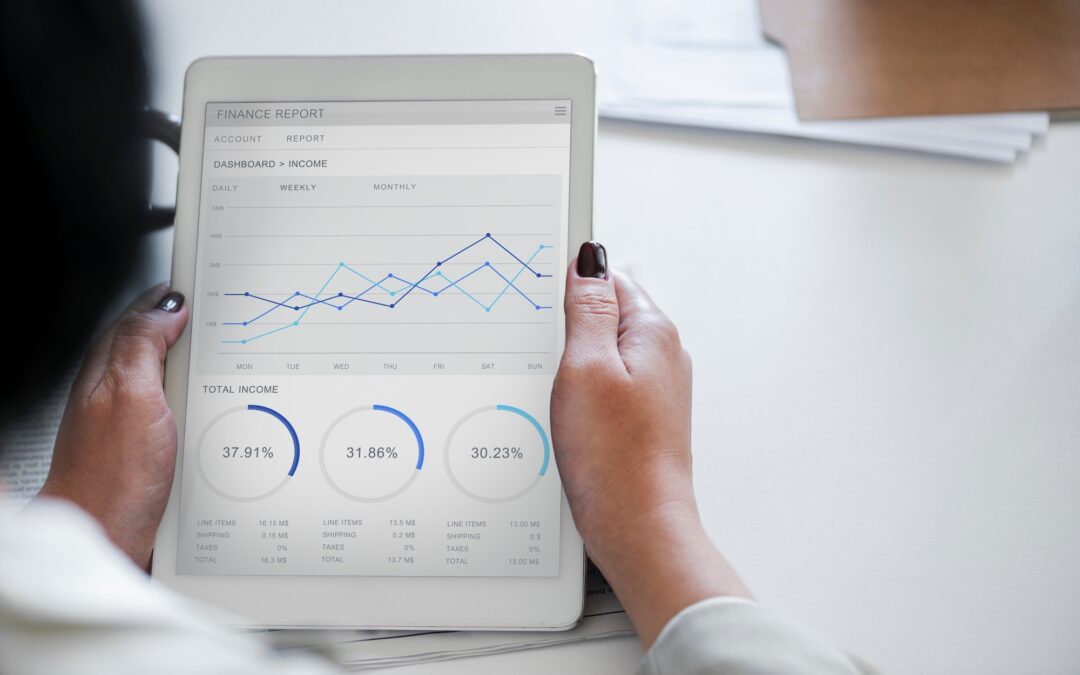 Join this webinar to learn how you can use Predictive CX Analytics to drive your business growth.
Date: Wednesday, December 14
Time: 2 PM GMT (UTC +0)/, 4 PM EET (UTC +2)
Running time: 45 min
>> Enjoy your free recording here
If your CFO's increasing focus on efficient growth has you worried about CX program cuts, we have some counterintuitive advice: Forget the traditional story of the ROI of CX.
Instead of trying to justify investments in your program, help build a new way to think about the economics of company growth. Reposition CX analytics as central to that critical work. How? Demonstrate that better CX data and analytics replace the high-cost aspects of customer management. Intensify your focus on customer loyalty, drive tighter team alignment, and reduce spend – finally, CX realizes its potential as a driver of efficient growth strategy.
Join our webinar with OCX Cognition co-founder, co-creator of NPS and long-time CX thought leader Richard Owen to learn how you can use Predictive CX Analytics to drive your business growth.
In this webinar you will learn:
Why CFOs and other executives don't trust traditional CX insights
How to shift your mindset from "customer love" to "customer-centric efficiency"
How predictive CX analytics enables radically improved decision-making and elevates the role of CX
>> Enjoy your free recording here
PS! No worries if you are not able to attend in real-time. Register now and we'll send a recording afterward!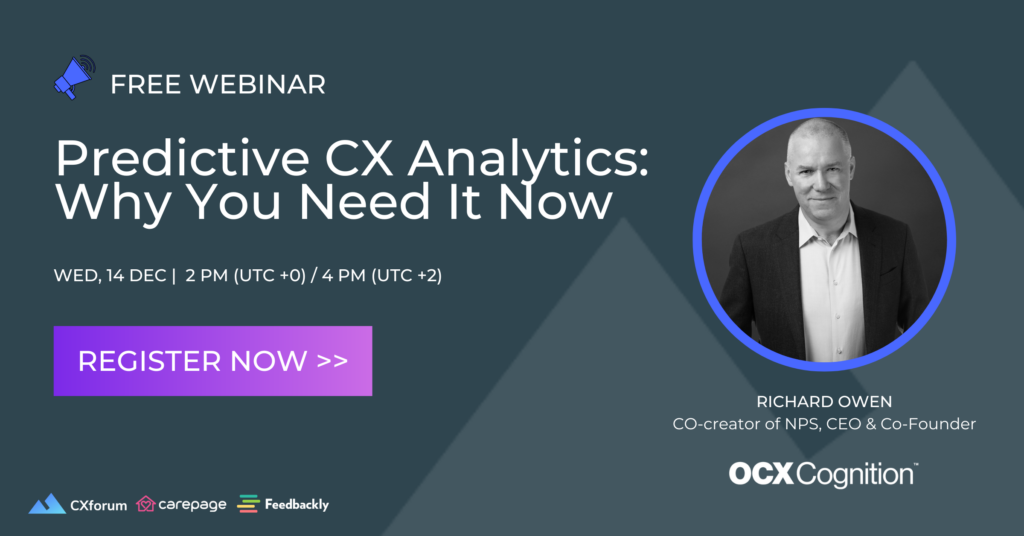 About the speaker:
RICHARD OWEN
Co-creator of NPS, Author, CEO & Co-Founder @ OCX Cognition
Richard Owen has a singular professional focus: Delivering financial value through CX. He co-founded OCX Cognition to combine technology and programmatic consulting in pursuit of that goal, and now leads the company's coordinated efforts to deliver the right solutions for its clients.
Richard's 30-year career has centered on transforming business operations with technology, and he is one of the best-known CX thought leaders. While CEO at Satmetrix, his team led the development of the Net Promoter Score® methodology with Fred Reichheld, creating the world's most widely used CX measurement approach. With Laura Brooks, he co-authored Answering the Ultimate Question, the best-selling "how to" guide for NPS practitioners.
This webinar is brought to you by CXforum, Carepage, Feedbackly and OCX Cognition.
Download your free recording here: