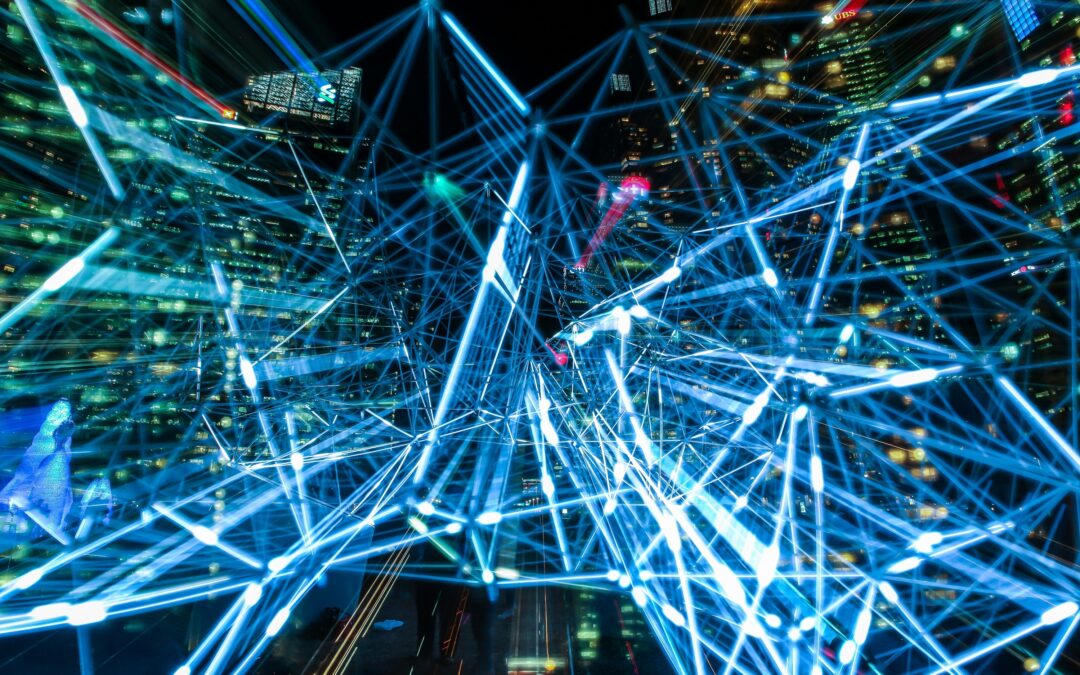 Recording now available!
>> Enjoy the recording of the webinar here
Just like every business out there, also you are gathering massive amounts of data about your customers, from support conversations to feedback to revenue. Customer data is extremely valuable. Everyone agrees with it. But only a few can make sense of the data gathered and get action points that have an impact the revenue. Have you ever realized that with the help of Artificial Intelligence you can automatically get actionable insights?
To show how simple it is to have a personal data expert (AI) giving you advice when you need it the most, we have put together this webinar for you.
Join us on June 16th to see 3 practical examples of how you can increase your revenue with the help of AI-driven Customer Experience data analytics.
This webinar is brought to you by CXforum partners Aiwo, Carepage and Feedbackly.
>> Enjoy the recording of the webinar here
In this webinar you will learn:
How Artificial Intelligence (AI) and Machine Learning (ML) are removing the limitations of Voice of Customer data analysis
Which data you should analyze with AI and ML in addition to customer feedback to boost your Customer Experience
How 3 companies are utilizing AI and ML in analyzing customer feedback data and customer conversation data to take actions that have an impact on their revenue
Date: Wednesday, June 16th
Time: 9 AM EST (UTC -4)/ 4 PM EEST (UTC +3)
Running time: 45 min
PS! No worries if you are not able to attend in real-time. Register now and we'll send a recording afterward!
>> Enjoy the recording of the webinar here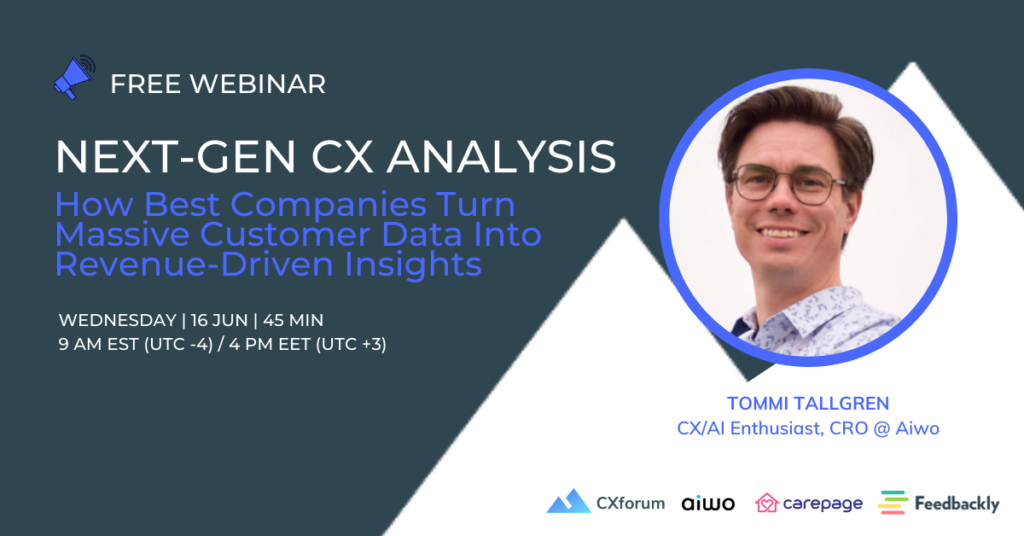 About the speaker:
Tommi Tallgren
Tommi is Chief Revenue Officer at Aiwo, one of the world's most innovative CX data analytics platforms. Together with the Aiwo team, he is helping large B2C companies to use the power of AI/ML in customer data analysis and visualize actionable insights from tens of thousands of customer connections. Finding impactful action points from your massive CX and customer data has never been easier!
This webinar was live on June 16th, 2021. Big thanks to all the registrants and participants. We're thrilled that the webinar had about 200 registrants! Thank you!
Enjoy the replay: