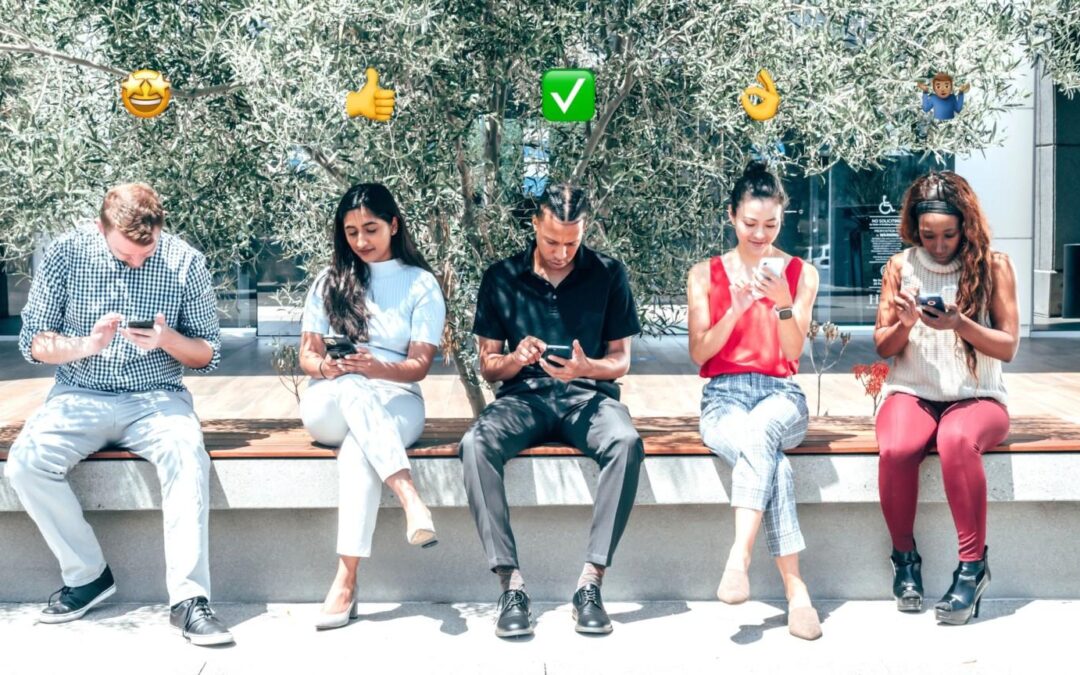 Join this webinar to learn practical examples of how to measure customer emotion and how to use customer emotion data in improving business results.
Date: Wednesday, March 1
Time: 9 AM EST (UTC -5)/, 4 PM EET (UTC +2)
Running time: 60 min
>> Enjoy your free recording here
Measuring customer emotion as part of Customer Experience is a rising trend. It is a logical trend, considering that 90% of the decisions people make are emotion-based, but how to use something as abstract as customer emotions to impact your business results?
The truth is that customer emotion is no more an abstract term. Customer emotion can be evaluated in numbers, for example, with the help of the Emotional Value Index (EVI®). At this webinar, together with the Emotional Experience expert Jaakko Männistö, we will look into various examples of how any business can use data about customer emotions in action-taking. And, we'll not talk about any actions, but you will see practical examples of activities that you can use to support your business goals with the help of better CX (conversion rates, revenue, etc.).
Welcome to join another super practical CXforum webinar!
In this webinar you will learn:
How to measure customer emotion in the CX context
What KPI to use for evaluating the Emotional Experience of your business
A bunch of practical examples of how to use data about customer emotions
What are the outcomes you can expect from the actions based on Emotional Experience data
>> Enjoy your free recording here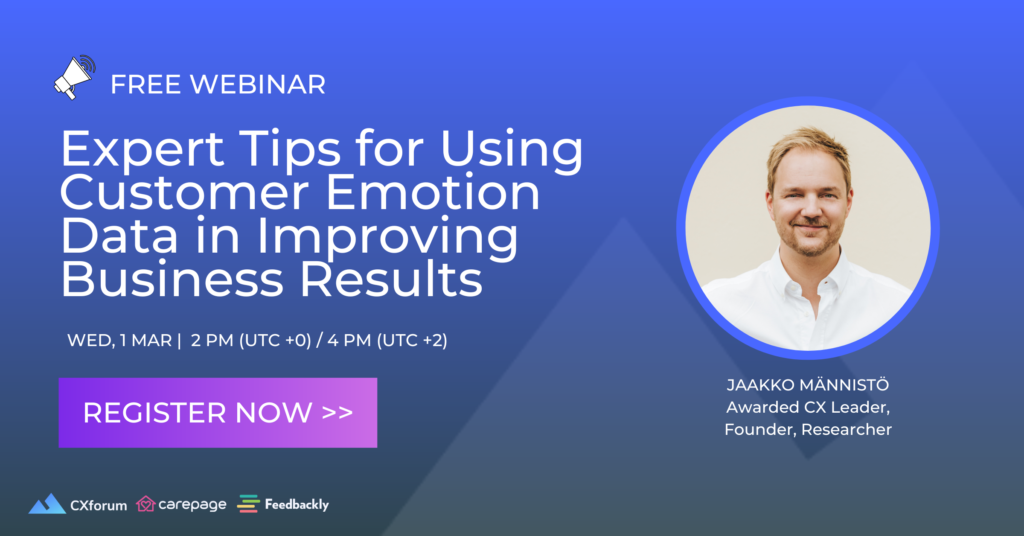 About the speaker:
JAAKKO MÄNNISTÖ
Awarded CX Leader, Founder, Researcher
Jaakko is a startup entrepreneur and an internationally awarded CX professional. Jaakko is a founder and CEO of Feedbackly, co-founder of CX Academy and CXforum. He also is one of the developers of the Emotional Value Index (EVI®) measurement framework and a global front-runner in Emotional Experience.
This webinar is brought to you by CXforum, Carepage, and Feedbackly.
Download your free recording here: