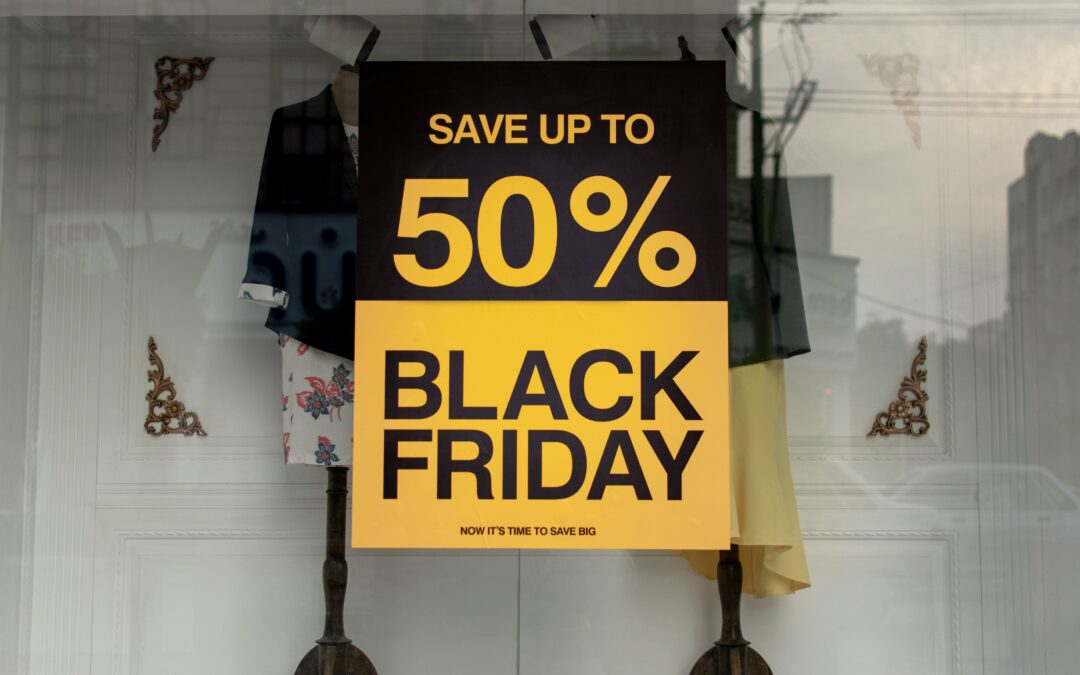 Black Friday is known for one-time purchases. Join this webinar to learn how to turn your one-time buyers into loyal customers!
Date: Wednesday, October 5
Time: 1 PM BST (UTC +1)/, 3 PM EEST (UTC +3)
Running time: 45 min
>> Enjoy your free recording here
Black Friday is just around the corner. We all know this day is all about one-time offers, but it doesn't need to generate only one-time purchases. The spike in customer acquisition traffic from an event like Black Friday can be much more than just a seasonal blip. Make them love you and stay with you. Exceed expectations and make them stick with you forever.
At this webinar with Anoop Teja from Netcore and Evely Kaasiku from Feedbackly, you will learn how to turn your one-time buyers into loyal customers so that you can maximize customer lifetime value. This year, make the most out of Black Friday!
In this webinar you will learn:
How to gamify Black Friday campaigns with interactive emails that your customers love (AMP)
How to proactively engage your visitors with insight-driven marketing and AI/ML to nurture them
How to leverage customer feedback in turning one-time buyers into loving loyal customers
>> Enjoy your free recording here
PS! No worries if you are not able to attend in real time. Register now and we'll send a recording afterward!
NEW! Roundtable discussion right after the webinar
Don't forget to also sign up for the roundtable. The round table takes place right after the webinar and lasts for a maximum of 45 minutes. It is free.
At the round table, you can continue an open discussion about the webinar topic with Anoop Teja, the webinar speaker. The discussion will take place in a meeting format – all the participants are welcome to join the discussion using a microphone and camera. This is an excellent opportunity to connect with other CX and marketing professionals over a virtual face-to-face discussion. Welcome to join, ask questions and discuss!
PS! The roundtable will have only a limited amount of seats available. Apply for the spot by checking the box in the webinar registration form.
>> Enjoy your free recording here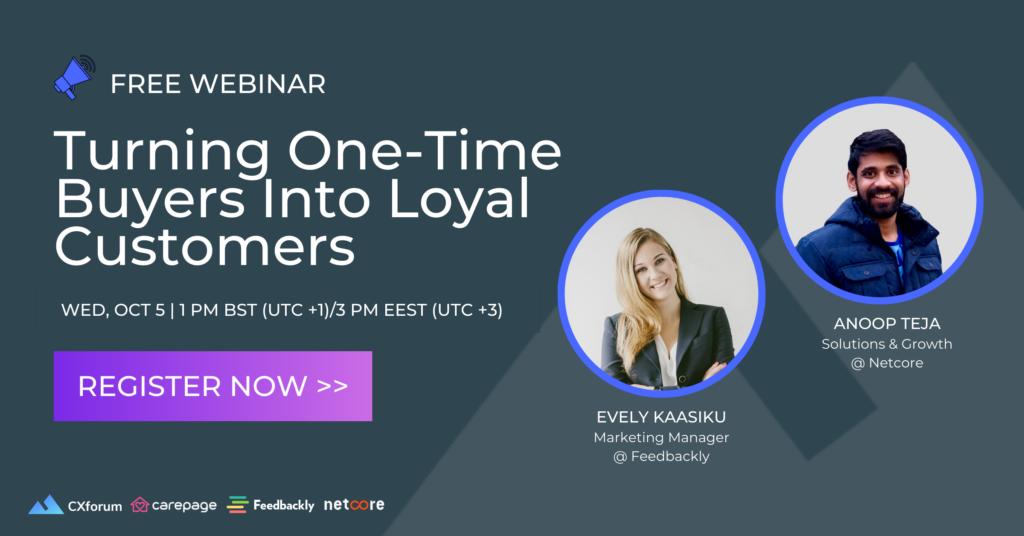 About the speakers:
EVELY KAASIKU
Marketing Manager @ Feedbackly
Evely is a full-stack marketing professional who has always been interested in human psychology and its impact on decision-making. She has almost 10 years of marketing experience, including various experience in B2C as well as B2B. During her career, she has also led a startup intending to change the world of customer feedback collection – CX has always been in her heart. Today, she is the Marketing Manager at Feedbackly, the only CX platform that can measure customer emotions.
ANOOP TEJA
Solutions and Growth @ Netcore Cloud
Anoop currently takes care of Product Solutions, Growth and Expansion in Europe at Netcore. He helps B2B and B2C companies solve for engagement, retention, and efficient acquisition of customers with Netcore's Customer Engagement and Experience suite. He is an experienced consultant who has a proven track record in configuring and enterprise software ecosystems. He has led many organizations with their digital transformation and transition journey. Customer centricity and generating ROI for his customers are what drive him on a day-to-day basis.
This webinar is brought to you by CXforum, Carepage, Feedbackly and Netcore.
Download your free recording here: