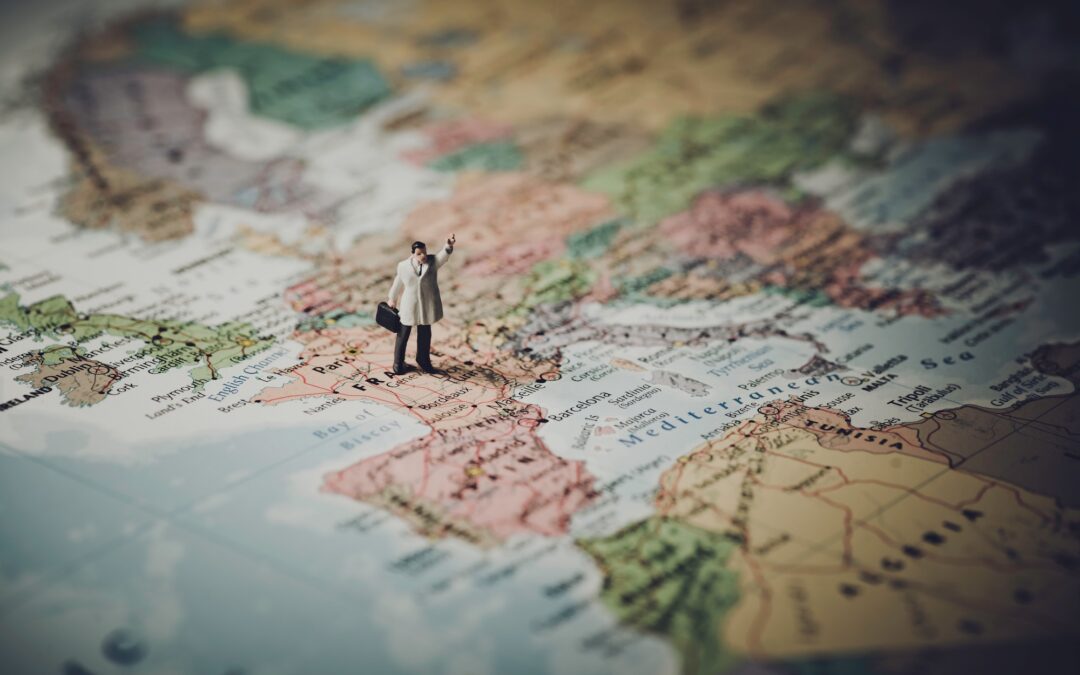 'Customer is the King' and no one's kidding about it.
In an era where the business world is a spectrum of intense competition, every organization must strive to survive by utilizing the best strategies available out there. Even though you might already be aware of this, a good, loyal customer is the ultimate asset of every business, paramount for its growth and success. In this regard, valuing your customers and treating them with priority above anything else is important but not sufficient.
A successful business knows its customers in and out and is aware of how the customer has been with them throughout. If you are running a business that has fully realized the importance of customers, bravo! But, do you know them well enough to confidently predict they are loyal clients who will come back again just like they made it the first time?
This is when knowing about the customer journey comes to your rescue.
What is Customer Journey?
Customer Journey can be identified as the process through which a customer interacts with the business and its brand from the time of coming into contact with its product or service until the present moment. In other words, think of it as a story that unfolds how the customer first met your product and engaged with it afterward, be it positively or negatively.
The customer journey is not about providing a snapshot of a single event of contact. Instead, it looks at the overarching picture by taking into account a collection of notable experiences or actions. Therefore, for your business, it is an analysis of a sequence of experiences that sums up the overall engagement of the customer with the brand.
Phases of Customer Journey
In order to understand customers' take on your brand from their perspective, you must be knowledgeable about the different phases they go through from beginning to end. The customer journey can be segmented into five distinct stages namely awareness, consideration, purchase, retention, and loyalty. There can be also any type of customer journeys such as a simpler Pre-Purchase, Purchase, and Post-Purchase segments of phase and inside of these phases there can be multiple touchpoints. These journeys vary per business and are always unique but it is important to understand the big picture.
In the first stage, focus on the identification of the problem that your product/service intends to solve. The customer, after realizing the need for your product, must search for it through various online and offline methods. Here, include all the channels through which you have advertised and promoted what you sell.
This is the stage where the customer begins to show an interest in your product and considers purchasing it. It's an important stage for both the customer and the business. The customer must ensure that his/her preference will be able to satisfy the need for the best potential while the business must utilize this phase to make the product very appealing to the customer.
Your customer decides to try your product and purchases it. Every customer prefers this phase to be well-streamlined so that they don't face any kind of hassle when performing the transaction. Therefore, this is a make or break point for the business because if your website isn't user-friendly to handle, or salespeople aren't helpful enough, the customer won't return. The customer will be observant of how the product is delivered, the packaging, and the speed of processing the transaction.
This is the post-purchase phase determined by the impression made by the product and the business. In order to reinforce your brand image, customer's expectations must be met by the product delivering high satisfaction. In a successful retention phase, the customer will be motivated to purchase from the brand again and keep up with the latest updates.
The customer has built a lasting relationship with the brand and actively engages with it. The customer will participate in events organized by the enterprise, like the launch of a new product. Good customer experience will compel customers to be advocates of the product, thereby expanding the potential client base of the business.
In order to reap the maximum rewards, you must visualize the customer journey in a way it can be used to examine, evaluate, and strategize consistently. This is known as a customer journey map. It includes every aspect of interaction, experience, and challenge a customer goes through in each stage of the journey.
How to Map Customer Journey?
A comprehensive mapping of the customer journey is essential to understand a customer's course of action throughout the buying process. It's crucial to remember that the customer journey must be mapped from a customer's point of view. Also, there is no one-size-fits-all when it comes to a customer journey map because you have to consider the different demographics and behaviors of the customers. So, you can have multiple customer maps, which can be advantageous when you design various marketing strategies.
A customer journey map should include all the above phases well-defined according to the details of your brand. In each phase, focus on the kinds of media, advertising channels, and people in your organization customers interact with. Also, list potential problems and issues and the questions they have in each phase. Finally, determine which functional unit of your organization is responsible for handling the customer in each phase.
Rewards of Evaluating the Customer Journey
In today's digital world, businesses reach out to customers in many ways, and therefore tracing what led a customer to act in a certain way is a very complex task. Finding out what compelled the customer to initiate the purchase, or what made the customer turn away is impossible unless you link all the ways in which your brand has communicated with a potential customer.
By understanding the customer journey, you will be able to get a clear grasp of customers' motivations when it comes to seeking your brand and cater to their demands better. You can look at the way they act or respond when they shop at your store or website and induce repetitive purchase behavior using fruitful tactics.
Knowing your customers is not just about being intuitive or making predictions by assessing the surface-level engagement. It's about diving deep to comprehend their expectations, disappointments, and challenges throughout the sales process. Many businesses utilize this concept to understand customer behavior and evaluate customer experience effectively. So, make use of it to drive your marketing strategies and customer service forward.
Today, a strategic understanding of the customer journey can become an indispensable tool for the business to succeed and grant it a competitive edge over its rivals. The customer journey, in reality, is too complex, and therefore you may not be able to include everything on the map. Having a basic outline at first and then improving it as you go along can help. Moreover, remember to keep your analysis of customer journey up-to-date by making consistent changes according to the changing nature of the business environment.
Jaakko Männistö
I'm a startup entrepreneur, founder and award-winning customer experience professional at @feedbacklyapp as well as the founder of the biggest entrepreneurial digital community in Finland – Yrittäjä.io. I'm also a notorious keynote speaker from entrepreneurial stories to day to day human communications and personal branding. At most I enjoy coaching golf, sailing, smoothies, and triathlon