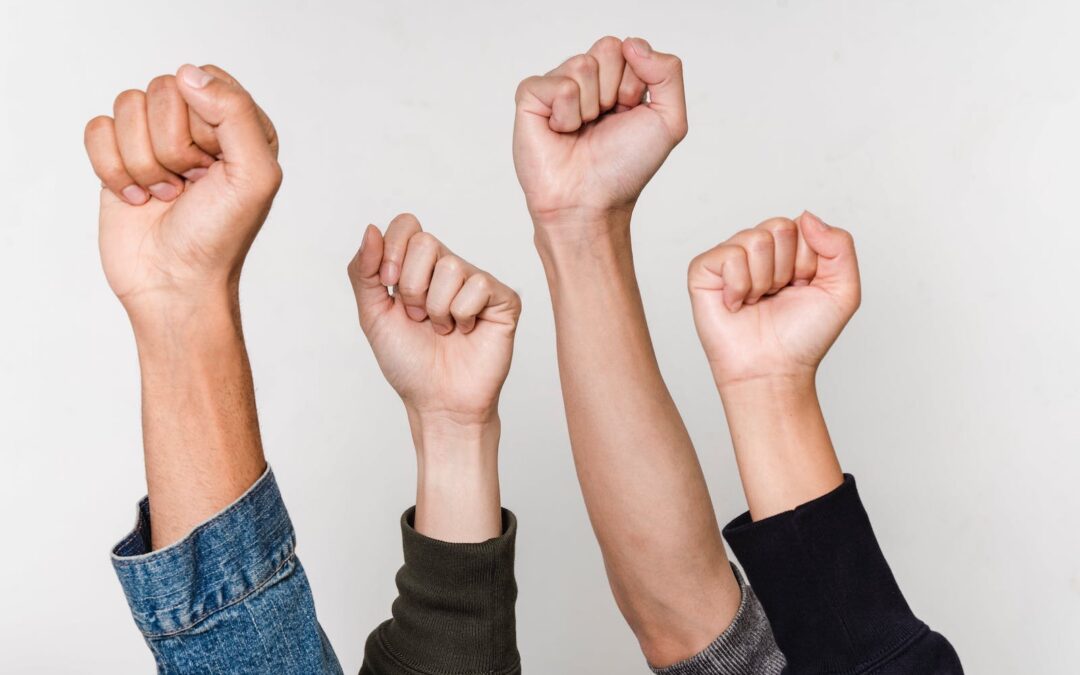 Join to discover expert insight about how to build a successful CX program that is loved by your company as well as your customers.
Date: November 29
Time: 2 pm CET (UTC +0) / 4 pm EET (UTC +2)
Running time: 45 min
Can't join in real time? No worries, all the registrants will receive a recording.
Whether you're at the beginning of the journey of measuring customer experience or you're a seasoned CX professional, this webinar promises valuable insights and actionable advice to enhance your CX program.
Kristian Stolt, COO of Feedbackly, has helped many worldwide businesses succeed in customer experience. In this exclusive session, he'll share the secrets of crafting a successful CX program. He'll also talk about what sets successful CX programs apart from underperformers.
Join us on November 29th to learn great advice for elevating your CX program. Welcome to ask your questions or tune in to listen only.
In this webinar you will learn:
What are the cornerstones of a successful CX program
How to convince the decision-makers and build a forward-driving CX culture
How to choose the right tools
Common mistakes to avoid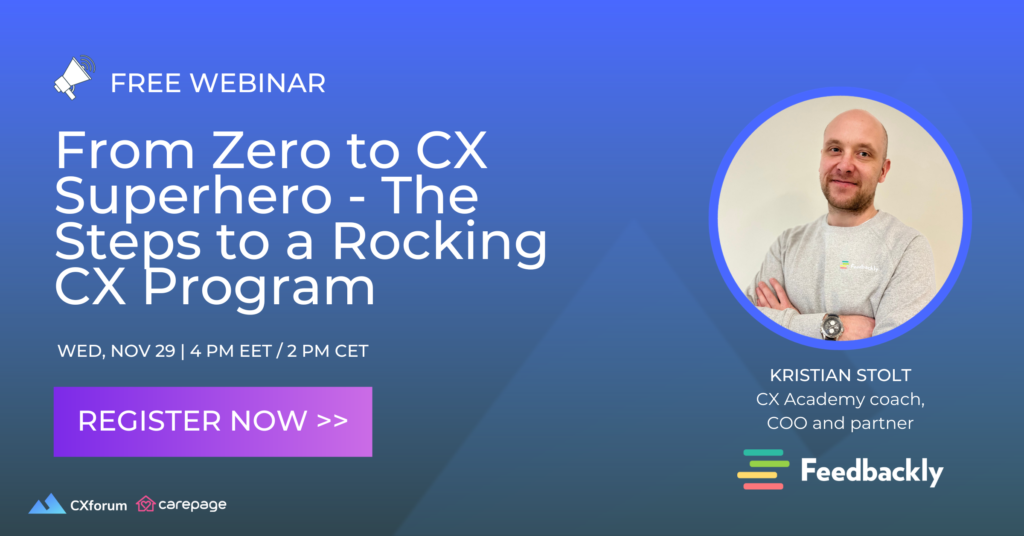 About the speaker:
Kristian Stolt
CX Academy coach, COO and partner of Feedbackly
Kristian is the COO of Feedbackly and one of the head coaches of the CX Academy. Kristian and his team have helped many industry leaders across the world succeed with their CX programs and become CX front-runners. Among the many, they have helped the City of Helsinki, Merck, Innovasport, the Australian Government, Stockmann, and Banregio.
This webinar is brought to you by CXforum, Carepage, and Feedbackly.
Save your free seat here: